What can Southeast Asia's gaming companies do to stay ahead of foreign competitors?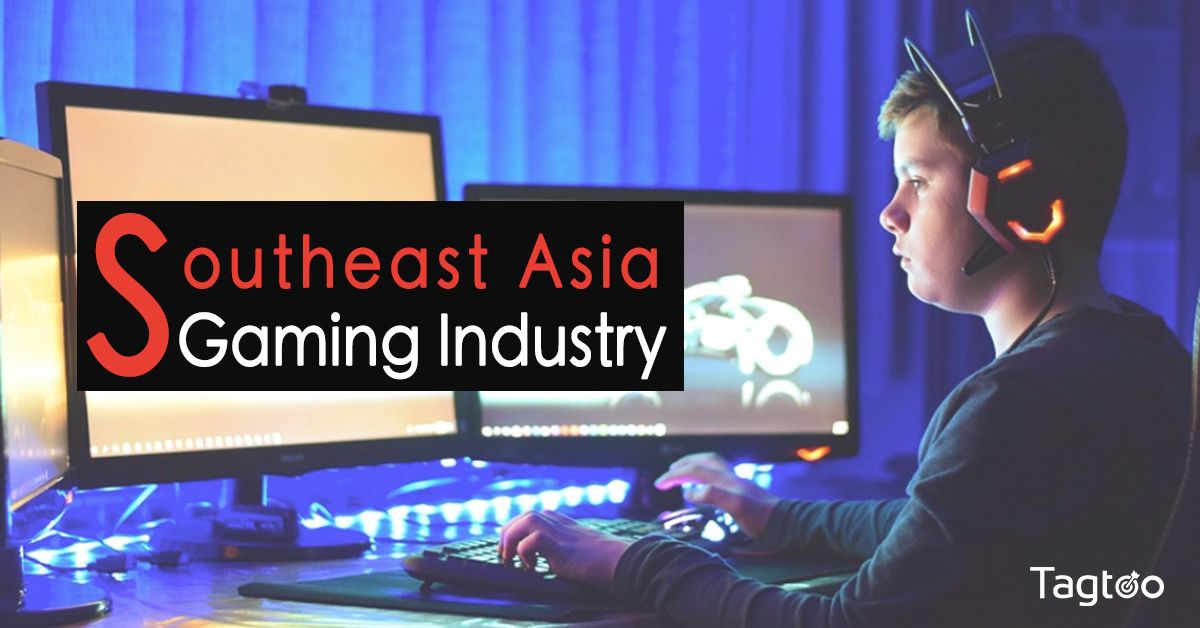 While the gaming industry in Southeast Asia is dominated by foreign titles, there is still room for local gaming companies to survive and grow.
-- Tagtoo
Southeast Asia is the fastest growing region of the gaming industry in the world. Increasing internet penetration and rising disposable income give rise to the rapid development of mobile games. Mobile games undoubtedly will soon become the next fierce battlefield.
However, the entire gaming market in Southeast Asia is dominated by foreign titles as foreign gaming companies possess more successful experience of expansion and strong backup of capitals. The harsh environment makes it hard for Southeast Asia's gaming companies to compete and survive, not to mention to make a mint for the games they developed.
Here, Tagtoo team concluded 3 important takeaways after conducting in-depth research on what the market will be in the coming future and how local gaming companies should react in response to the competition with foreign contenders.
Cater to what gamers really want
There are no one-size-fits-all games across different demographics of gamers. Creating titles that vaguely fit the majority's interest can not guarantee success nowadays. Each demographical segment has developed its unique preference for games and different user behaviors.
For example, rather than targeting the entire male gamers, gaming companies should segment the population into specific groups and create exclusive titles based on each segment's desires.
While gaming companies may acquire a huge number of app installments instantly by launching titles appealing to widest variety of gaming population, little do they figure out is that those users acquired are not the loyal gamers who will stick to games but regular users who are very likely to delete games few days later once there is more interesting and attractive one coming up.
"One of the important metrics advertisers of mobile games easily ignore is the retention rate," Tagtoo's business development Manager Edison Chen says. "Many users actually download games accidentally. Not because they like the game deep down"
Gaming companies should make games for real gamers. It is a lot easier to get gamers to purchase when games truly appeal to what they are longing for. Any titles targeting a broad audience, instead of a particular group of gamers, are less likely to survive.
Include the element of e-sports
The huge potential of e-sports has been recognized. With the increasing popularity and ever stronger influence on gamers, it allows gaming companies to push their titles to another peak and create more momentum to fuel the growth that is once considered slowing down.
Take Free Fire, a mobile game developed independently by Garena in 2017, for example. Free Fire was believed to be able to continue its growth momentum in Southeast Asia through being featured in Garena World 2019, a gaming tournaments event in Bangkok Thailand that attracted nearly 300K attendees.
The quality of titles is the key to building up a successful e-sports. Gaming companies should stay focused on how to offer a gamer-friendly user interface, how to design a fair and bug-free competition, and how to create an easy-to-learn but hard-to-master gaming setting in titles.
In spite of the large investment in hosting offline events like e-sports, it remains one of the effective marketing approaches, in addition to digital advertising, to grow sales performance of titles and advance the number of the user base.
Develop the subscription model
How to effectively monetize titles has been a struggling and pressing issue for gaming companies. Despite the growing population of gamers in Southeast Asia, excluding Singapore, the overall average revenue per user (ARPU) is not satisfactory enough.
Indonesia, according to Statista, has the second lowest ARPU, USD 10.09. For Indonesia gaming industry, there is a long way to go to reach the same level of market maturity as Singapore, USD 77.40.
With that said, Southeast Asia will see more subscription-based content mushrooming up. As Netflix and Spotify swiftly and successfully hold their strong foothold in this region, the subscription model will be gradually accepted. More Southeast Asian will soon be willing to pay a small amount in exchange for better quality content services. The gaming industry is no exception.
The recurrent revenues derived from subscriptions could help gaming companies acquire a more predictable revenue flow. This way, it not only significantly lowers the risks of launching and publishing titles but also greatly enables gaming companies to focus more on product development and less likely to sacrifice the quality of titles.
-
Author: Edison Chen, Business Development Manager at Tagtoo
看更多相關文章:
Mobile Game
Gaming
E-sports
Garena
Subscription
Southeast Asia