Series No.2 | What should brand marketers do when paid traffic is getting ridiculously high?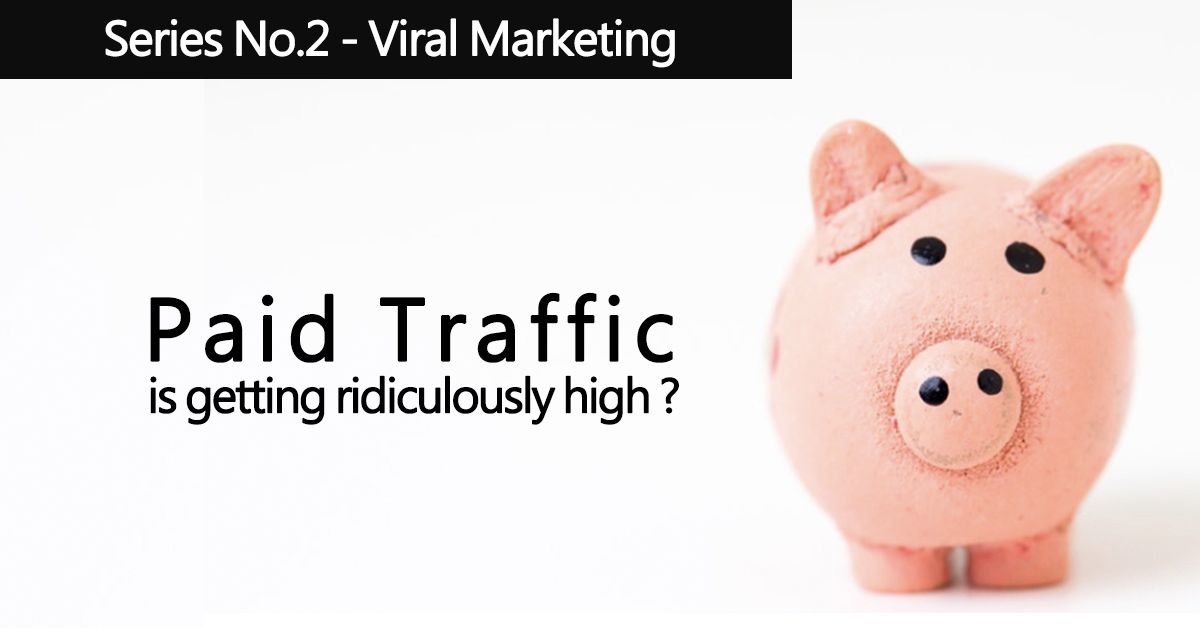 Viral marketing allows a brand to acquire new customers at a much cheaper cost if done properly.
-- Tagtoo

Apply viral marketing
It's understandable that a company has a limited budget for paid traffic. The cost is soaring at an incredible pace. However, under no circumstance have not a company apply viral marketing to acquire traffic. The comprehensive and logical tips to carry out viral marketing campaigns have been discovered early on and implemented extensively.
As opposed to traditional marketing, viral marketing focuses more on sharing. It allows a brand to acquire new customers at a much cheaper cost, if done properly. Most importantly, the expense happens only after new customers are acquired. Not only does this approach offer substantial incentives for both new and returning customers but it also has lower risks than paid traffic, which require a brand to pay upfront.
Below are 3 defining factors for a successful viral marketing campaign. There are other few things to pay attention to but these 3 are the most fundamental ones.
a) Acquisition of seed users
Seed users aren't necessarily the initial users. Instead, they are those loyal users who have a decent influence on others and are highly active to your products or services. They provide precious feedback for further product or service optimization and are willing to introduce to other people. The quality of seed users is far more important than quantity.
b) Provision of Incentive
A subsidy is the most common incentive. They could be free shipping, free samples, and a special discount. In addition to that, creative content and innovative scenario also play an important role as an incentive. For example, the ice bucket challenge became viral on social networks during July–August 2014. The intriguing campaign provides a strong incentive for participants to join and called on others to take the challenge.
c) Design of gaming environment
If the acquisition of seed users and provision of incentives are the backbone of viral marketing campaigns, the design of the gaming environment will be acting as fuel to sustain the growth momentum.
Point earning, badges collecting, and medal rankings are all the possible and feasible designs to make customers keep active. These designs provide another way to build up social status and help develop a personal image. For example, Taiwan's e-bike startup Gogoro initiate badge collection campaign. The more badges you are awarded, the more senior rider and the more eco-friendly you are.
-
In addition to Branding and Viral Marketing, do you know what the last possible approach is to overcome the growing cost of paid traffic? Stay tuned for our final series!
If you like this article, please give us a like or share with your friends!
看更多相關文章:
Viral Marketing
Paid traffic
Growth Hacker