Series No.1 | What should brand marketers do when paid traffic is getting ridiculously high?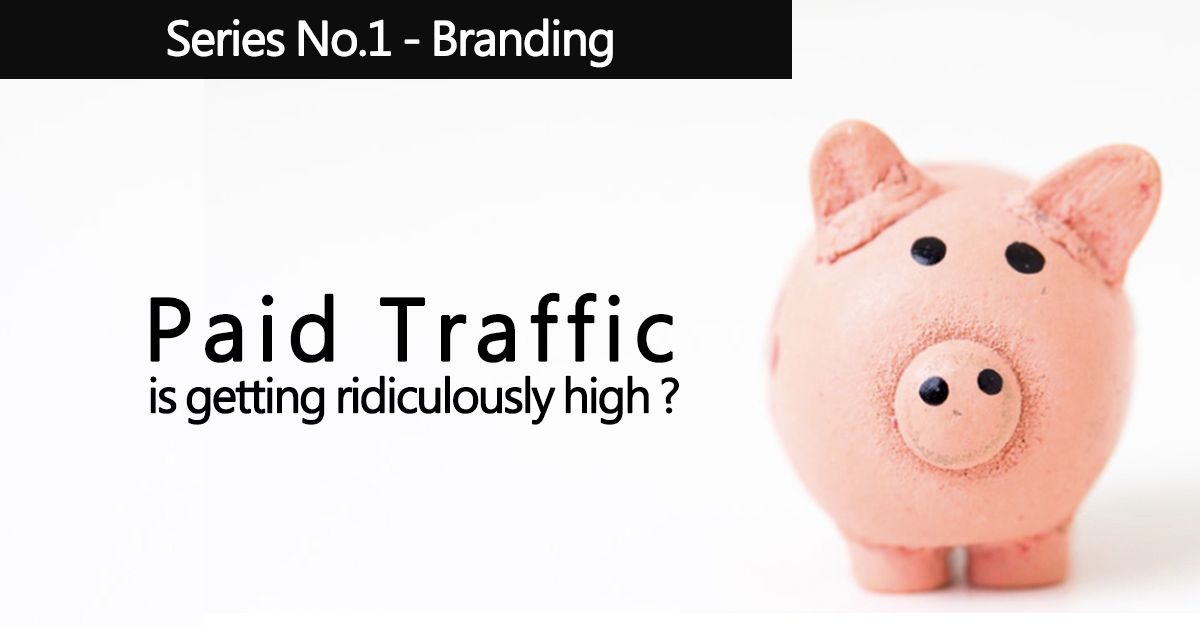 The word-of-mouth effect from customers enables a brand to acquire a stable source of traffic.
-- Tagtoo
Traffic monetizing is not as easy as it was. The golden age of traffic dividend has almost come to an end. Most brands will be facing the growth stagnation of website traffic soon in the future.
Meanwhile, as Internet giants, Tokopeida and Shopee in Indonesia for example, dominate the major traffic source, the competition for traffic is becoming increasingly adverse and unreasonably expensive.
To overcome the rising difficulty of traffic monetization and the growing cost of paid traffic, Tagtoo team cherrypick and propose 3 feasible approaches, in no particular order, for brand marketers to tackle the issue. Here's how.
Burgeon the power of branding
Branding is one of the most cost-efficient ways to increase traffic organically. Although It takes time to develop the reputation and build popularity in the market, the word-of-mouth effect from customers enables a brand to acquire a stable source of traffic. The stronger the power of branding a brand possess, the more competitive it will be in any given harsh situation.
Below are 3 things brand marketers should look at to ensure a brand's power of branding is strong enough. Unless the inbound traffic is enormous and there is no sign of decreasing, considering pivoting to other options or changing a brand's essence is oftentimes necessary.
a) Brand Positioning
In general, there are 3 recommended types of brand positioning for internet business — competitive type, Uninterruptible Power Supply (UPS) Type, and demand-created type.
The competitive type refers to competition-oriented positioning in a saturated market. This type targets the market leader's positioning by emphasizing superior differentiation a brand has. For example, a newly-born ride-hailing business could position themselves as a much safer ride than the market leader.
The UPS type, on the other hand, means emphasizing on the outstanding features of a product or service and convincing customers with their distinctiveness. For example, OPPO's "5 minutes charge for 2 hours talk".
The demand-created type describes the positioning of creating a new blue ocean market. This type takes the battlefield to a higher level where competitors cannot easily enter. Especially suitable for a brand-new product. For example, Xiaomi defined its new product line as Internet-based smart TV when entering the traditional TV industry.
b) Brand Semiotics
Brand semiotics looks at the non-verbal elements of communication. They are those elements, such as logo, slogan, and etc, we are less conscious of but have a huge influence on customer's subconsciousness.
Semiotic elements are usually the key to remembering and identifying a brand. Great semiotic elements help brand building easier and faster. They provide a strong connection for customers to think of a brand.
A desirable outcome would be customers are able to recall immediately whenever coming across a brand's non-verbal element. For example, people would be reminded of Starbucks when seeing a white coffee cup with a green icon.
c) Consistency between brand and product
Product development must be proceeded in parallel with brand positioning. A product itself is equivalent to a brand. The word-of-mouth effect will be amplified once the user experience of products is consistent with what a brand conveys. Otherwise, a negative image would emerge in customers' mind and discourage them to have further interaction with your brand.
-
Wonder what might be the next feasible approach to combat ridiculously high traffic cost? Stay tuned for our series No. 2!
If you like this article, please give us a like or share with your friends!
看更多相關文章:
Paid traffic
Branding
Brand Positioning