【KnowHow】5 Tips to Start Your eCommerce Business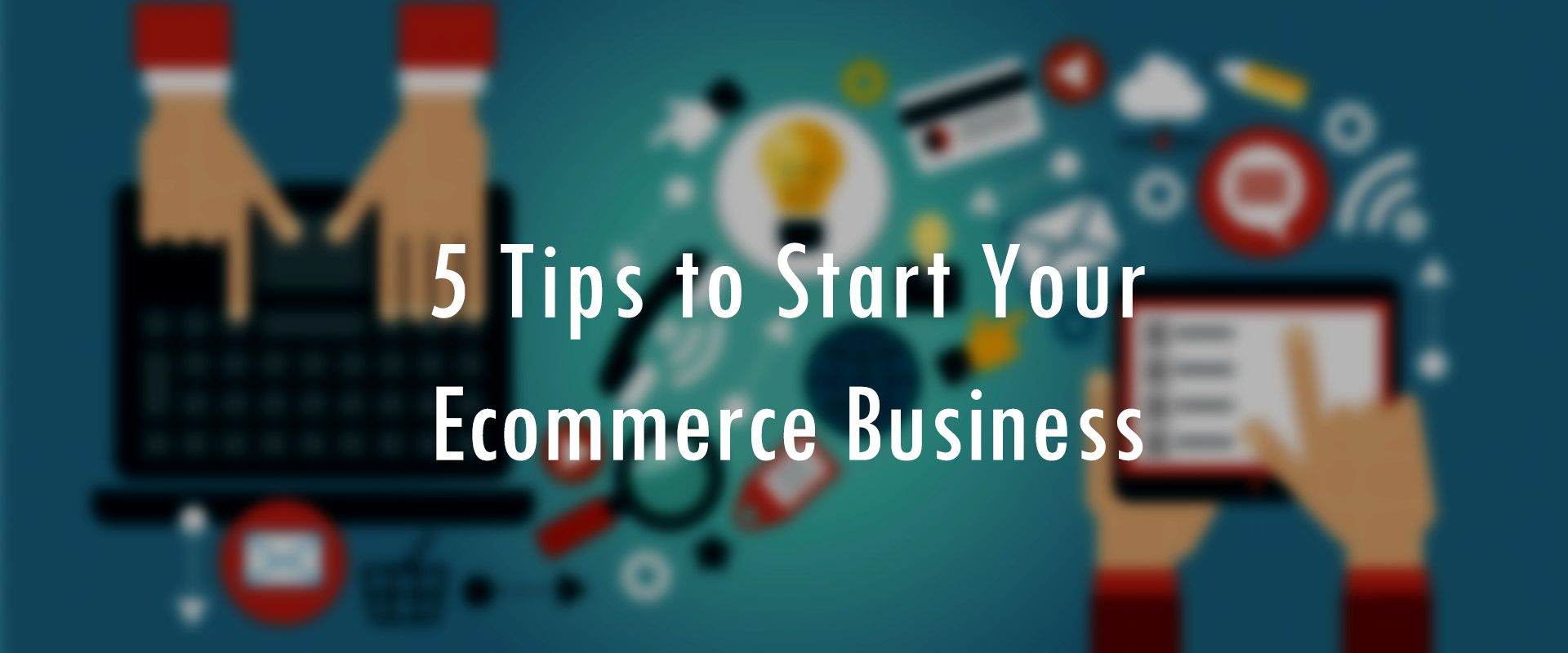 When first starting your eCommerce business, you will definitely encounter tons of challenges and barriers. You may ask yourself, "why I need to establish an online store? How can I get my first order?" Here we provide 5 tips for your first 10 orders, hope that you'll be clearer about the future path, and completely set up your marketing strategies.
1. Join meet clubs and fairs to obtain sales.
  Before your eCommerce website started, you can absorb some feedback from those success selling experiences by focusing a specific group of people on lots of fairs and meetups. Lots of creative fairs, such as PMQ in Hong Kong, Huashan1914 Creative Park in Taiwan, are becoming the starting point of some brands. Your fans can see your products with their eyes personally by attending those fairs, designer clubs, entrepreneur meetups, etc.
  Through the hustle and bustle of large crowds, you can put your name cards in front of your booth, and observe which age group, gender and characteristic of people will stop and ask for more information. Simultaneously, you will understand which kind of product attract the right people most, in order to emphasize the most popular product in the following sale opportunities.
2. Start to spend on FaceBook Ads and set Google Adwords
  Next, you can try to spend a little amount of advertising budget on your online shop, products or posts. FaceBook Ad is the most accurate Ad exchange platform, so every eCommerce shouldn't miss this chance. Of course, although FaceBook provides an extremely precise system, online retailers still need to observe their target audience about their lifestyle and what they care continuously, in order to create an Ad that meets their hobby.
  The most important thing is that FaceBook Ads is not for earning profit at first, it's for repeated testing your advertising strategy and turning potential audiences into your fans.
  The other most scalable online advertising method is Google Adwords, its exposure basis comes from existing advertisement of your goods. Especially for the brand-new product without much reputation, Google Adwords is an appropriate way to enter the market because you can easily control budget and target market.
3. Collect a list of your target audiences
  Create a special topic with your potential audiences, in order to build a list of your target audiences. This list may come from your past customers, fans that follow your fan page, and in your Facebook groups. These groups of audiences are the most likely to become early adopters for your online business. After created the list, you can prepare to send newsletters to them through Email.
4. Become part of minority community
  In America, eCommerce usually use Reddit to connect their potential audience. Reddit create a space for audiences with different kinds of specialties and hobbies to connect and interact. You can imagine it as Hong Kong or Taiwan's online forum website. The number of users isn't high, but they absolutely can be called as "die-hard fan" with a high degree of attention, passion, and stickiness. You can first try to build a reputation by giving feedback, discussing or reviewing. After they became a part of your brand, the selling goal will be more easily to achieve.
5. Operate another platform or channel to express who your brand is
  With audiences' attention degree dropped, operating multiple social platforms has been necessary to eCommerce owners. Take Instagram as an example, the more followers you own, the higher exposure you have. To obtain high exposure, first you need to find out some accounts which are massively followed by more than a hundred thousands of people, then pay for advertisement show off on these specific accounts. The criteria of billing depend on how many followers this account owns, and this method is usually cost-effective.
  When it comes to conversion rate, the other one we must mention is blogging. If pursuing high reach rate and conversion rate, you must quote the most popular current event or public figure. You can also build relationships between celebrities through writing an article, they may share your works and introduce you to him/her fans.
  Back to blogging, the first step is to make sure the objective of your blog. "What value or meaning you'll provide to your audience?" Once you make up your mind, then start with the issue related to your products or quote other's words. But remember to start from a small community rather than directly tag any celebrities, for fear of considering as pretending to be familiar with him/her. Express your passion or your feelings towards the seniors in the same area. Last but not least, SEO(Search Engine Optimization) plays a vital role, by setting meta tag and description to optimize web page ranking.
*Conclusion
  To sum up, the first 10 selling experiences are really important to your eCommerce, it may be the biggest challenge in the beginning of your business, but if you can conquer them, they'll not only make you find out where your early adopters are but also develop a skilled model on operating and online marketing.