【Analysis】Will Grab, like CEO Anthony said, make Uber lose again in SEA?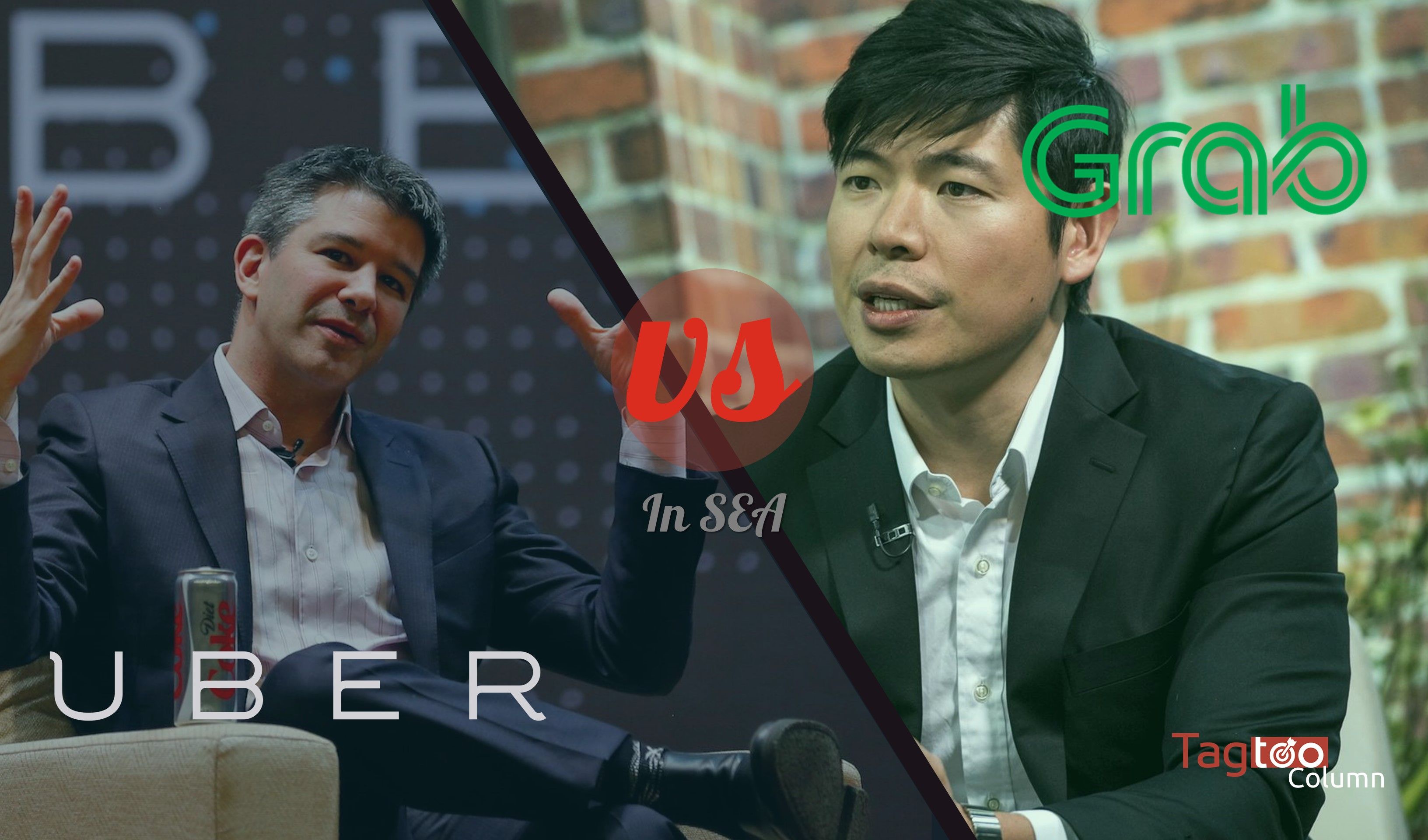 "After Uber sold China operation to rival Didi Chuxing, Uber now shifting its focus away from China to other overseas markets ensued. Southeast Asia become the next region for Uber that may better overcome local occupants. "
  Yesterday, Grab CEO Anthony Tan, which plays the biggest competitor of Uber and also invested by Didi last year, timely
sent a memo to all his employees
, "Uber lost once, and we will make them lose again." It's about the triumph of Didi showing that localized solutions can probably beat offshore companies like Uber in Southeast Asia.
  And in the same day
Uber also said
that they will rearrange their engineers from China to Southeast Asia. The transaction simultaneously make Uber reorganize internal resources to revise the focus market. Therefore, entrepreneur networks in Asia may be curious and predicting that which of them will prevail in SEA market?
  In order to investigate the winning possibility of each other, in the following chapter we're going to compare them in different aspects.
▒
Internal & External Situation

▒

  In general, the ride-hailing market in Southeast Asia is forecast to grow to $13.1 billion by 2025 from $2.5 billion in 2015, which will be over 6 times growth.

  Separately,

Uber

now has operating their services in over 58 countries, across

16 cities in SEA

, valued over $50 Billion. Since last year it has been quietly expanding its transport business across Southeast Asia;

First entering Asia via Singapore

in Oct. 2012.

  And

Grab

was launched in 2012 and now offers private-car, taxi and motorcycle rides, operates in

30 Southeast Asian cities

across Indonesia, Malaysia, the Philippines, Singapore, Thailand and Vietnam, with 7 bookings per second.
  "It's the best of external situation, but also the worst. To Uber, there's still a lot of spot to develop, although they might be "wealthy" enough to redeem, but it's under the premise that they can deeply understand the market. To Grab, though now it's winning on city numbers, the following market strategy plays the vital role to ensure sustain advantage."


Uber
▽ Pros ▽
Allow

users to pay in cash

recently

Savings

on local booking charges and extra charges in the CBD or evening fares

Free ride

promotions
▼ Cons ▼
Competition from cheap and safe taxi services, making Uber one of the many option, not the go-to option.
Car renting fees significantly

eats int the driver's profits

.
Higher driver churn because of the

unexpected workload

.

Surging pricing

policy to ensure supply and demand, but creates a frustration among customers
Inaccurate maps also create confusion about best routes to estimates of distances of drivers.
Grab
▽ Pros ▽
Allow users to

pay in cash

in the very beginning.
More

reliable and knowledgeable

taxi drivers than independent drivers.

Fixed fares

: after setting pickup and drop-off routes, it shows you a set price for the ride.
▼ Cons ▼
Less optimal algorithm creates

inefficiency

Accessibility or car renting costs

cut into the driver's profits

.

Inferior technology

than Uber with inaccurate problems.
  "To summarize, Uber owns more capital and R&D resources to utilize and Grab do well on customer experience optimizing; On the other hand, Uber and Grab both not do well on drivers treatment and map accuracy, Uber's surge price often cause confusion."


▒
Business Models

▒
▽
Revenue Generation Model
▽
Different cab models

to meet different people's needs

Surge Pricing

Technology to balance supply & demand
New Kinds of Transportation or Service Providing
▽
Customer Growth Model
▽
Lot of money for giving both

drivers and customers incentives

.
Already known brand that gets early curious adopters.
Chicken & Egg problem

(New city Launch): It's talking about "acquisition of customers and partnering with new drivers." To solve it, by first reaching out to professional drivers in the new city and release discounts to woo customers.

Passenger Safety

: Especially for female riders.
▽
Revenue Generation Model
▽
Advertising

Profit share
Sale big data & information
▽
Customer Growth Model
▽
money for giving both drivers and customers incentives.
being popular in Asian cities, word of mouth worked a lot.
Passenger Safety

: Especially for female riders.
▒
Expansion Strategy

▒
Brand

the product and tell inspiring

story

.
Sex is in the

product

: Uber not only invests heavily in technology to maintain its competitive edge, but also tries new kinds of transportation, food delivery services.etc.

Localization

: Begins with hiring local people.

Growth Hack

: Uber use data to be familiar with target audience behavior and needs.
For example, in India, Uber develops events related to the cricket, which is the pulse of the country; Furthermore, when developing new markets, Uber invites local celebrity to be rider zero for that city.
Qualified Customer Service: By improving data transparency, not only set passengers' mind at rest, but also build up customer loyalty.
Tap into large pool of customers: With market share in six countries (Singapore, Malaysia, Philippines, Thailand, Vietnam and Indonesia) and integrated Apps designed, Grab maximized its current customer base.
Meet individual needs with different levels of vehicles.
deeply understand and focus the market: It's also an unique position of Grab to make it invested by SoftBank. Partnering with consumer brands also brings local reputation.
  "Obviously, Uber focused more on product & technology, but Grab cultivated deeper on SEA markets with different tonality and combination of customers. The former one is for creating a product to spread globally, the latter one has planned to root in local market for being the most suitable solution."
→ Didi bought Uber's China business while taking a minority stake

→

Uber is taking an 18% stake in Didi

→ Didi owns a minority stake in Grab, and is participating in the $1 billion fundraising round

→ Didi owns a minority stake in Ola (India)

→ Didi owns a minority stake in Lyft (US)

→ Competitor Obviously.
The deal with Uber "does change the dynamics" between Didi and its existing ride-sharing partners such as Grab and Ola, said by a Didi investor.


Conclusion
  To sum up, our SEA expert, Grab, owns the higher probability of winning. If Uber try to increase its market share by giving more discounts as incentive, once Grab joined, it'll become price competition which is repeating what happened in China before.
  And there's still a variable might affect the result, that is Didi Chuxing, who was taken an 18% stake by Uber. It shows that Uber might sightly have influence on Didi's decision making, not ruling out the possibility of the broken of the ride-hailing alliance in Asia.
看更多相關文章:
Grab
Uber
Competition
Analysis