8 trends travel companies need to watch this year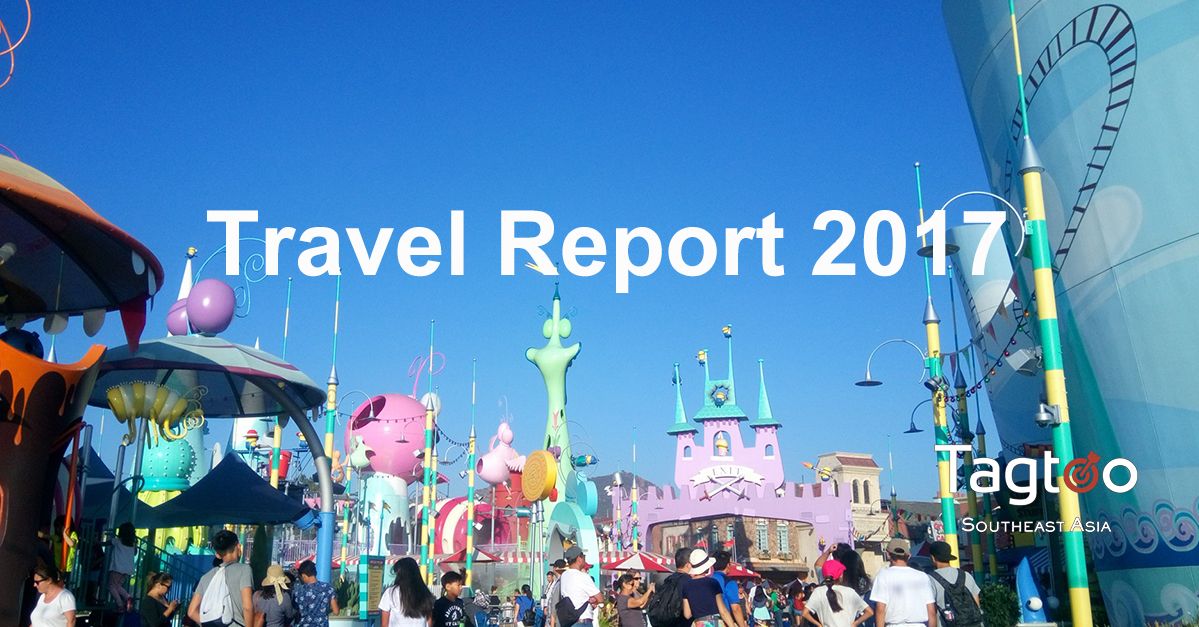 While 2017 will see a slight change in the travel market, such as the emergence of new types of tourism, standing out in such a competitive landscape is still imperative.
--Tagtoo
Here are eight trends the travel industry needs to look into:
1. Millennials desire flexibility
Raised in a world where social networks and easy-to-access digital content fill our daily lives, millennials, the largest generation to date, are hard to cater to. They desire more flexibility and more options, posing a thorny challenge to businesses and making product costs higher.
They are not easily influenced by both traditional and digital advertisements, making it more difficult for marketers to come up with adequate marketing campaigns. They trust user-generated content more than advertising messages.
In travelling, they are eager to engage in every step of travel planning. Traditional packages, then, don't work well. Online travel operators should consider these behaviors more before launching new tour packs.
2. Seniors crave for simplicity
Baby boomers are another group that's worth our attention. They have stable incomes and have been working diligently throughout their lives. Most of them do not worry about travel expenses because they seek comfort and entertainment when they tour.
In particular, travelling seniors is a market that has a huge potential and needs to be taken care of. According to a report by AAPR, nearly 99 percent of seniors are expected to take at least one trip in 2017.
Compared to millennials, seniors are more easy-going with travel experiences. They tend to choose bucket-list tours and destinations because they want hassle-free service, simple information, and easily accessible options. Travel planners therefore should take these unique characteristics into consideration when creating travel packs aimed at boomers.
3. Travelers take unique photos
Then and now, photos and videos are always the two main means to document special travel experiences. But with social networks today, this practice has been brought to a new level. It is not surprising anymore to see travelers craving to take unique and special photos that they can share with their circles of influence online.
Therefore, travel operators should look out for unique locations and take amazing photos before tourists visit them. Creating a community, a company's official blog, or an Instagram account to encourage travelers to upload and share photos would also make their experiences more vibrant and special. The user-generated photos could also become valuable pieces of content that could generate more traffic to a travel operator's website.
4. Travelers need a personal travel consultant
According to Expedia, one of the largest online travel conglomerates around the world, travelers browse up to 38 websites before booking a trip. A plethora of choices due to the competition among travel operators makes it difficult to find the best deal. Moreover, while there is a wealth of product information which should help travelers in making decisions, there are contents that are unnecessary and only baffle customers.
Travelers need professional advice on which options would best fit their needs. Thus, providing free consultation services through personal consultants or administering guided tests to find the most suitable travel product online or offline can become a key to selling travel packages.
5. Sustainability becomes the focus
With the rise of environmental awareness around the world, more people are becoming conscious of the pollution they are causing and are trying to reduce their carbon footprint by taking public transportation. Some are trying to influence more people to become environmentally aware by choosing a company that pushes for environmental protection. People are trying to evoke a sense of responsibility and sustainability in their day-to-day activities.
Travel, as an integral part of our lives, is no exception. The growing number in voluntourism, a combination of volunteering and tourism, is exactly the best proof. People want to not only leave a long-term positive impact but also contribute as much effort as they could to the local community when they are traveling.
Thus, involving sustainability or anything beneficial to our environment into tour activities is necessary if tour agencies want to catch the surging wave.
6. Food makes an impression
Food experience contributes to travel satisfaction. More precisely, some travelers tend to judge a tourist attraction based on its local dishes.
But food tourism doesn't exclusively refer to eating. Vegetable farms, produce markets, tasting sessions, and the like are everything travelers would like to experience. Pub crawls and food hopping are some classic examples travel agencies can get into their product lists. Indisputably, the rise of food tourism is forming a huge trend and needs more attention.
7. Travel isn't just for fun but also for wellness
With work environments getting more stressful, people are pursuing wellness travel (or tourism promoting health and well-being through physical, psychological, or spiritual activities) as a way to take a break and get away from the noise. Wellness travel is not new but it recently became massively popular.
According to Booking.com, 48 percent of travelers are willing to take holidays as a moment to "reflect and make better life choices", and nearly 40 percent are interested in health or well-being travel experiences. People want to recharge by going on a trip. Undeniably, the growing demand discloses an unprecedented opportunity for travel agencies to diversify their product lines and discover a niche in the outstandingly competitive landscape.
8. Experiential travel is the best alternative
As the demand for new travel destinations increases, many of the popular and so-called must-see attractions may no longer stand out to travelers. Authentically local and, sometimes, off the beaten tracks are becoming the best alternatives (for example, a metropolitan museum in New York City vs ancient ruins or historical landscapes). The burgeoning tourism in South East Asia, which was not the first choice for international visitors in the past, is a manifest example.
This increasingly popular type of travel, also called experiential travel, highlights the connection with the historical and cultural context. Travelers crave to learn and understand something new and different by immersing themselves into new cultures. The firsthand experience in the whole process of tea production in Vietnam, for example, may become a sought-after experience to satisfy what travelers are looking for nowadays.
-
Author: Edison Chen, Business Development Manager at Tagtoo