5 reasons why HappyFresh stands out among grocery delivery startups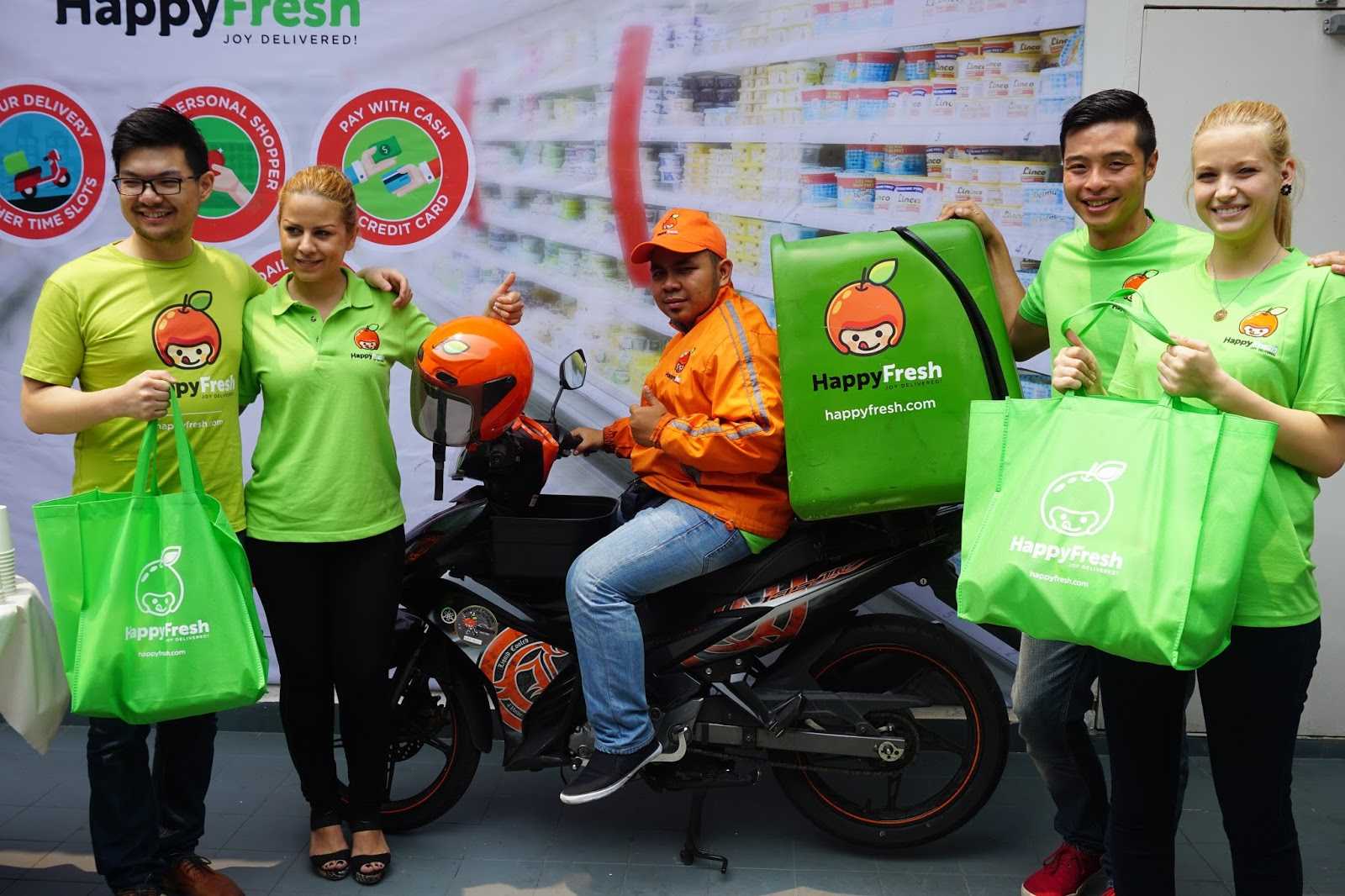 Grocery delivery services may become ubiquitous in the near future
-- Tagtoo

"What we are doing is to put a supermarket, Costco for example, just inside your house. We know our customers need this service and that's why we are here," says Ronald Chan, Managing Director of HappyFresh Taiwan.
Grocery shopping is integral to our lives. Within supermarkets house the repository of our daily essentials — such as shampoo, spices, shaving cream, M&M bars, family planning kits, etcetera.
But, what if we could buy those products without stepping out ? There are many-e-commerce disrupting the grocery space, one of them being HappyFresh.
I interviewed Ronald Chan, Managing Director of HappyFresh Taiwan, to figure out the survival strategies of HappyFresh in this increasingly saturated area of commerce.
During the interview with him, he spoke little on the company's financials, but expounded on HappyFresh's value proposition — both from a business and consumer standpoint, and how it differentiates from its competitors and could potentially gain the increasing popularity among public.
Here are five key takeaways from the interview which I believe will ensure HappyFresh's continuing success.
1. Regional teams focus on expansion while headquarter takes the rest of jobs


Division of labour is a key component of success in any industry, especially for those startups trying to expand rapidly to gain significant market share. HappyFresh, needless to say, has applied this methodology into their team by leaving research-and-develop teams in headquarters to deal with and support and technical problems.
This not only helps regional teams focus on marketing and educating customers but also allows these teams to be lean — reducing labour costs. In other words, these teams can concentrate on their specialisations and not be distracted by other areas of the company's business.
2. Asset light and highly localised model facilitate the growth of users


HappyFresh is one of well-known for being asset light. And that permits for a loose cost structure — mostly labour cost — and easily scalable model. By thinning the budget on assets, the regional team can invest most of its capital in providing discounts to attract users and organise more marketing campaign to bring in first-time user.
Furthermore, since every individual market has diverse criteria toward "good food and fruit", HappyFresh has launched HappyFresh academy to instruct shoppers on the fine art of fresh food and fruit selection. The partnered supermarkets are also the ones which are locally popular among customers rather than high-end and premium supermarkets.
3. One hour delivery brings supermarkets to be just around the corner


For some, the distance to the supermarkets stretch a little too far for comfort. Also, the traffic can be a pain in the arse (think of the number of "tsk" you have to endure while bringing a big 10kg bag of rice ontpo a crowded bus).
With the introduction of one-hour grocery delivery services , however, these two problems may soon be a distant past. For some, a few dollars is a small price to be pay for the time that could be saved. As these distant supermarket become easily reachable, customers may be incentivised to shop more frequently and spend more.

4. The niche market they targeted is the one with high spending power


Some may doubt the feasibility of the grocery delivery service based on the irreplaceable personal touch in mortar-and-brick — specifically mom-and-pop local produce — stores. Also, since HappyFresh usually charges delivery fee and other expenses to customer ( HappyFresh plays a middleman between customer and supermarket), the total shopping expense could be even higher than shopping in physical stores.
Indeed, it is undoubtedly true for majority of customers, but it not applicable to people with high spending power. Even though this group of people is only 1 per cent of the total population, the profit they bring to companies is still a substantial figure.
5. Collaboration with competitors to reclaim this new market


There exist numerous grocery players trying to enjoy the first-mover advantages. Technically, they may be contenders but actually they are partners working together to educate customers and markets. This strategy is borne out of the need to change ingrained shopping habit — requiring both intensive capital and great patience. Therefore, embracing incoming competitors to work on these historically epochal projects becomes necessary and could accelerate changes in shopping habit.
To sum up, with the previous experience in FoodPanda (Ronald was the founder of FoodPanda Taiwan before), I strongly believe that Ronald is able to lead HappyFresh Taiwan to dominate and successfully revolutionise the grocery delivery industry.

-
Author: Edison Chen, Business Development Manager at Tagtoo