4 key marketing trends to watch on Indonesia 2019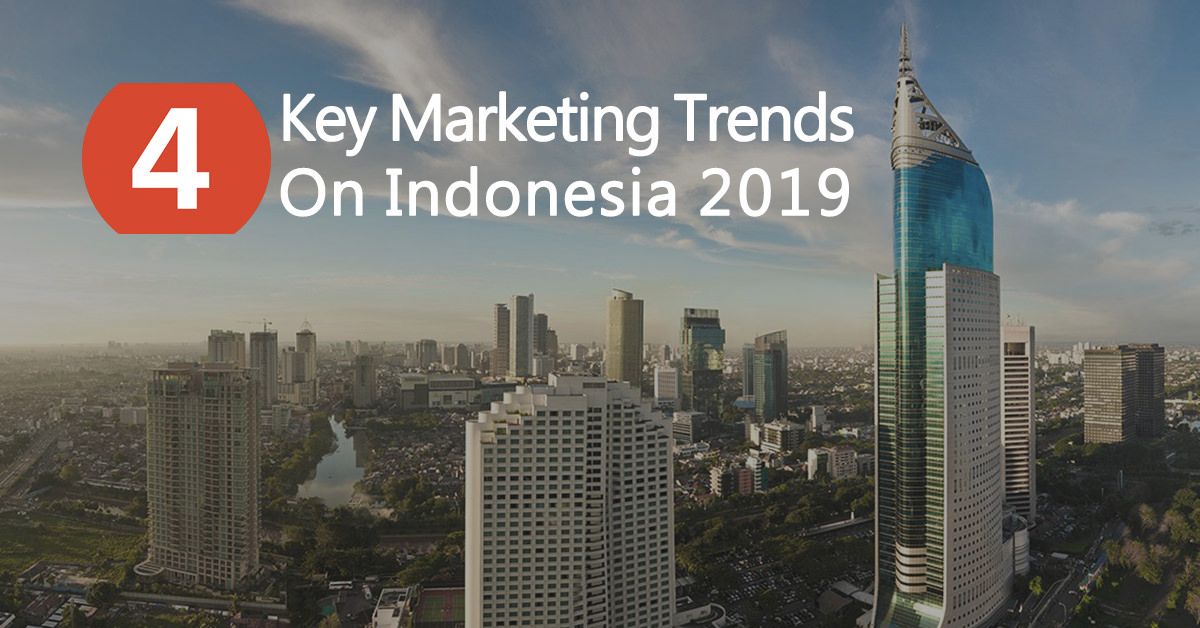 Prepare yourself for the upcoming challenges and opportunities in Indonesia.
--Tagtoo
The year 2018 has almost come to an end. It is a year full of twists and turns for Tagtoo. We stumbled along, almost failing but never giving up. Finally, after working hard, we got a grasp on how we could make a breakthrough in Indonesia.
We have been paying close attention to the digital marketing development in Indonesia since entering. As an ad-tech company, we are fortunate to receive much first-hand information of future growth trajectory through clients we collaborate and approached.
Coupled with insights learned from several interviews with marketing professionals, we cherrypicked and concluded four key marketing trends to watch for 2019.
We hope this can help more companies well prepared themselves for the upcoming challenges.
1. The strong growth of digital advertising
The demand for digital advertising, banner ads, video ads, and native ads, will become stronger as more Indonesian have access to internet service through either desktop and mobile devices.
Despite the internet penetration is only 54.68% in 2017, according to The Association for Internet Service Provider in Indonesia, the total number of internet user, nearly 144 million, in Indonesia signifies a lucrative opportunity for digital advertising.
The outlay for mobile ads will account for nearly 50% of total digital ads spend in 2019, reaching USD 312 million. As buying a decent smartphone is no longer a luxurious choice, mobile ads become the very first touchpoint for advertisers to enter Indonesian user's personal space.
The emergence of more personalized ads on mobile devices is anticipated. More Internet user data will be collected from smartphone use. The next problem for Indonesian e-commerce to solve would be how to harness the user data to drive more conversions.
In addition, ads targeting is going to shift from traditional demographic targeting to advanced behavior targeting. The transformation of targeting approaches will significantly increase the effectiveness of digital ads and drive more transaction.
2. More transparent reports are needed
Indonesia's digital advertising is at a nascent stage.
Many companies are just beginning their online presence and have a limited understanding of digital advertising. This situation somehow creates a gray area, or a loophole, to be exploited.
Transparency and reliability in digital advertising remain a serious issue in Indonesia.
Fake report and incorrect data are frequently disclosed after advertisers outsource digital advertising to some traditional agencies.
It's hard to judge the campaign performance. Most advertisers don't know if their ads are properly displayed and the post-campaign reports are authentic. Many are mislead by the incorrect data and falsely believe their advertising campaign perform well.
"That's why we highly encourage our clients to set up Google Analytics," Mick Lu, head of Indonesia, Tagtoo, shared.
As more advertisers become tech-savvy, the use third-party tracking tool, such as Google Analytics, becomes popular, and more professional ad-tech companies show up, this long-standing problem might be solved soon.
"Learning how to interpret their own data in a correct way is critical for the business operation. That way, it helps clarify the performance attribution between agencies and clients, avoiding unnecessary trust issues," Mick Lu continued.
A report that fully reflects the real performance is what Indonesia market desperately needs. In the coming year of 2019, we are optimistic to see digital advertising becomes more transparent.
3. Agencies offer more strategic values
There's a huge gap in terms of digital marketing in Indonesia. Top and big internet businesses have built relatively competitive digital advertising teams and are well-equipped with the latest digital marketing skills while SMEs and budding startups are trying to catch up at full steam.
Indonesia will see this gap becoming bigger in the coming years as more capital is instilled to cooperates and unicorn startups. Most digital placements are tightly grasped and leave no room for small players.
To make it through the difficulties, for both startups and SMEs, digital agencies play an important role. They could provide strategic value through strategy, campaign execution, and scale, helping smaller companies competing with big names.
By collaborating with professional agencies and leverage their expertise, smaller companies can stay focused on their core business and product optimization with limited resource in hand.
This way could create more chances for small companies to survive and transition to the next stage where more resources and capitals are available to assembly a competent team.
"Most Indonesian entrepreneurs haven't realized the importance of data collection while many international companies have been utilizing data for product optimization for so long," shared Kent Kang, marketing director of Wellcomm, Indonesia's largest electronic gadgets retailer.
"With more new methodologies and marketing tools brought by agencies, I strongly believe it would help radically change the way Indonesian entrepreneur does business," Kong continued in the exclusive interview with Tagtoo.
4. Micro-Influencer marketing becomes popular
Influencer marketing is the next holy grail for Indonesia companies to push sales to another level.
By leveraging celebrities' influence on their huge fanbase, companies have one more secret weapon to stimulate the stagnant growth of revenue.
However, not every company, especially for SMEs, can pay a celebrity millions of dollars simply for a one-time campaign. This amount of money is enough for a startup or small company to run the operation for several months.
Actually, turning to a micro-influencer, those owning 50K followers or below, in a specific field are more realistic and more cost-effective. While these micro-influencers may not possess as many followers as popular celebrities, their fanbase is far more focused and more likely to make conversions.
Unlike megastars, these micro-influencers seem much closer to our daily life. The grassroots spirit they represent shows greater authenticity and reliability, which people can easily resonate with. Exactly like friend's recommendation is always more powerful than what TV stars boast of.
The importance of Influencer marketing is well recognized. With more micro-influencers mushrooming up in major platforms, such as Instagram and Vigo, it's widely believed micro-influencers will soon become the mainstream in 2019.
-
Author: Edison Chen, Business Development Manager at Tagtoo
看更多相關文章:
Indonesia
eCommerce
Trend
Marketing