3 tips to help entrepreneurs spend ads budget more wisely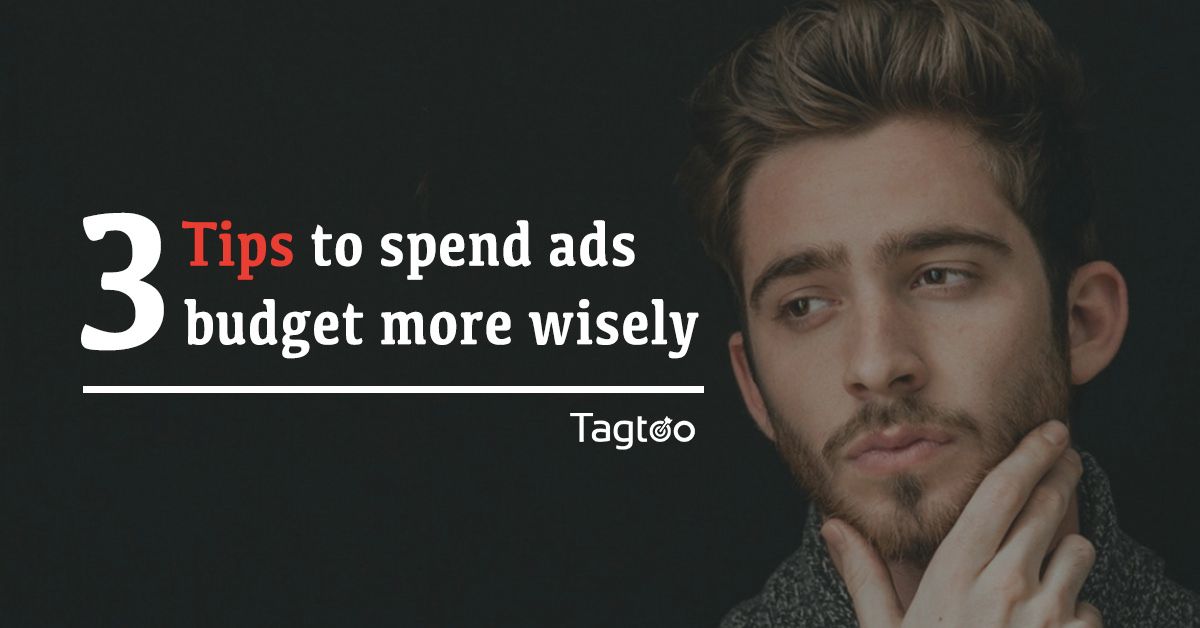 The power of advertising never fails advertisers unless there's something wrong in the middle.
-- Tagtoo
Entrepreneurs who just start their first few advertising campaigns oftentimes have a misunderstanding about digital marketing —expect substantial results and significant changes in their business immediately.
They soon hold a skeptical belief about the power of digital advertising and, worse still, think the advertising spend is an wasting expense when reading the report of advertising campaigns.
We, thereby, think it's imperative to stop this widespread misconception and share our hands-on experience to help entrepreneurs manage advertising campaign and, most importantly, spend their budget wisely.
Understand sales funnel
Sales funnel, first introduced by Elmo Lewis in 1898, provides a perfect explanation for terrible results in advertising campaigns and offer an important clue to follow to make advertising work.
To acquire customers, there are, according to Elmo Lewis, four phases to go through — awareness, interest, desire, and action. Each stage has its unique role in driving sales.
What mistakes entrepreneurs often make is unintentionally neglect the necessity of the aforementioned four phases to convert potential customers and dogmatically focus on action, the last phase, solely, such as transactions, leads and, installs.
There is no way to leap across the phases in the middle to the destination and reap a bumper harvest instantly. Even if it does happen, that is the very extreme case. More precisely, the performance of the first few campaigns is usually not as good as expected. it's common in practice and something one should experience before making success stories.
Entrepreneurs should plan a series of well-connected campaigns that deliver different, but tailored to each phase, messages to carefully convert potential customer and, more importantly, see digital advertising as an investment, rather than an elixir that take effect at once.
Choose the right ads type
Facebook a while ago developed a similar advertising funnel, that has been experimented, with recommended advertising types attached to each stage. This greatly helps better retain potential customers and achieve different stage's goal.
For example, businesses should go for video ads or banner ads if they would like to burgeon brand power. An well-established e-commerce should choose dynamic product ads to drive sales if they have acquired popularity among shoppers.
With that said, under no circumstance should a budding internet business directly deliver lead ads if the brand itself hasn't accumulated enough trust and establish decent reputation. That is a bold move and seldom brings about satisfactory results.
"There are no shortcuts to a successful advertising campaign, nor are there one-size-fits-all approaches to replicate," Edison Chen, Business Development Manager of Tagtoo and formerly Ads Optimization Specialist, Indicated. "Business should think carefully about their objective in an advertising campaign and never go with the flow"
Entrepreneurs should choose the right ads types and set a realistic goal based on businesses' current situation. Any incorrect judgment would lead to the collapse of advertising campaigns and loss of marketing budget, which can be prevented beforehand.
Test, monitor and optimize
Making correct decisions and choosing the right ads types is not the guarantee of successful advertising campaigns. It's the start of another chapter that requires tons of A/B tests to find the best target audience and tremendous focus to monitor and optimize.
There are, according to our practical experience, three stages of digital advertising every advertiser would encounter — testing, growing, and stable stage — when managing advertising campaigns.
Testing stage, usually last for a month, refers to the period of time that looks for the right audience and the performance fluctuates randomly. It's the most exhausting stage where most entrepreneurs quit and are overwhelmed with the huge investment of time and effort.
However, little do people figure out getting through the testing stage signifies the halfway to the success. Everything would go smoothly if entrepreneurs can make it to the end in the testing stage.
Likewise, the return on investment may seem intolerable at the beginning. Entrepreneurs should hold a strong belief that the ongoing deficit would eventually come to an end.
After all, the power of advertising never fails advertisers unless there's something wrong in the middle.
The rule of thumb in sales funnel does enable us to create more possibility and our years of hands-on experience helps avoid unnecessary twists and turns when launching a new campaign.
We sincerely hope entrepreneurs who have a read of this article could understand the dynamics behind digital advertising and spend advertising budget more efficiently.